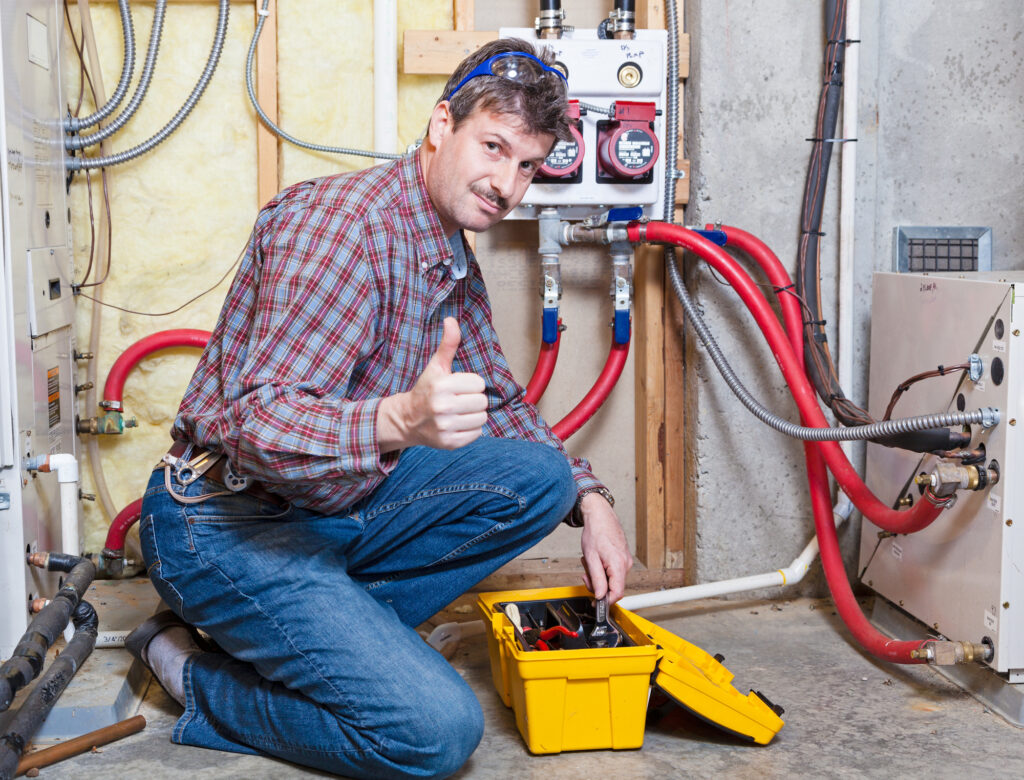 Did you know that last year, there were approximately 190 million heat pump units in operation in buildings around the world?
You're looking for the best heat pump service provider, but you don't know where to start. Choosing the wrong provider can be costly and frustrating. Not only will you have to pay for their services, but you might also have to deal with subpar performance or even system damage.

But don't worry. Keep reading and ask these questions before deciding on a heat pump service provider to make sure you're making the best decision for your home and your wallet.
Top Questions to Ask Before Choosing a Heat Pump Services Provider
Now that you've decided to hire a heat pump service provider and HVAC specialist, it's important to take the time to ask some key questions. These questions will ensure that you're making the best choice for your needs and budget.
1. Are You Licensed and Insured?
Before selecting a heat pump service provider, it is essential to make sure they have the necessary credentials such as being both licensed and insured. This offers peace of mind and security, knowing that you are in the hands of a reputable company with parts and labor covered if something happens during their time working on your property.
It also gives you protection if there are any issues or disputes regarding payments or services received after completion. Ultimately, when looking for reliable heating solutions, checking for licensure and insurance coverage should be at the top of your list.
2. How Long Have You Been in Business?
Having a detailed knowledge of how to properly take care of a heat pump system is important to keep costs and energy usage low. For this reason, we highly recommend asking your heat pump service provider how long they have been in business.
This can give you the peace of mind that comes from knowing you're working with experienced and knowledgeable professionals who are familiar with the most recent available options for your system. Even if a service provider may be relatively new to the industry, their time served as well as any specialized training can tell you a great deal about the quality of service you can expect from them.
3. Do You Offer Any Guarantees?
When considering which repair provider to use, an important question to ask is whether the service comes with any sort of guarantee. This can provide peace of mind knowing that if the repair fails or something else goes wrong (perhaps due to a faulty part or improper installation) then you won't be stuck paying for a new round of repairs.
However, it's important to find out exactly what kind of warranty is offered in case there are any strange conditions or limited coverage periods. Taking a few extra minutes to look into this could save you a lot of trouble and money down the line!
4. What Type of Maintenance Do You Offer?
Regular maintenance of your heat pump is key to ensuring it runs smoothly year-round. Therefore, make sure the provider offers the specific kind of maintenance that you need to keep your system up and running. This can include cleaning coils; changing filters; inspecting for any worn or broken parts; and adjusting components such as fans, motors, or refrigerant charge, if necessary.
Be sure to inquire about periodic checkups and ask for a description of the services being provided with each service call so you know exactly what work will be completed.
5. Can I Get a Price Estimate Before Work Starts?
When it comes to heating and cooling systems, you don't want to be caught off guard in terms of budget. It's always a good idea to ask for an estimated quote before any work is begun on the system so that you can know exactly how much money you'll need to get the job done.
This can save a lot of frustration in the long run, especially since these types of projects can quickly become expensive. If your technician provides you with an accurate quote upfront, you'll have no worries about being hit with hidden fees or extra charges that weren't discussed.
In the end, this will save you both time and money and ensure that the job runs smoothly from start to finish.
6. Do You Provide 24/7 Emergency Services?
In case of an unexpected breakdown or malfunction of your heat pump system, it is important to know whether your service provider offers 24/7 emergency services should they arise. This way, you can ensure that any critical issues are taken care of as soon as possible and within the shortest amount of time.
7. Are There Any Additional Fees I Should Be Aware Of?
Ask your heat pump service provider to provide a full breakdown of all the fees associated with their services. This will help you avoid any additional fees that may arise after the work is completed. It is also important to inquire about any discounts or promotions they may have available that can help reduce the overall costs.
Benefits of Choosing a Heat Pump Service Provider
Now that you know the top questions to ask before making your decision, let's look at some of the amazing benefits you'll see. They include:
Peace of Mind
Finding peace of mind when it comes to important services like heating and cooling can be difficult. After all, the right professionals need to be hired and you need to trust that they will do their job correctly. At Heat Pump Providers, we take both qualities of service and customer trust seriously.
We strive to provide our clients with comfort in knowing that their heat pump systems are being maintained by our highly trained staff. You don't have to worry about a thing when using our services because we only staff experienced professionals who understand all aspects of heat pumps, from installation to maintenance and repair.
Whenever you call on us for your heating and cooling needs, you can have complete assurance in knowing that your system is ready for regular use.
Cost Savings
By selecting a reliable and trustworthy heat pump service provider, you can save yourself time and money. It is important to find a provider who will not charge extra for simple repairs and will use high-quality parts for more complex maintenance so that the heat pump remains in proper working order.
With the right service provider on your side, it is possible to reduce repair costs without compromising quality. Furthermore, they may be able to identify potential problems early before they occur which can prevent expensive repairs in the future.
A little research now can pay dividends down the road with cost savings and a well-maintained heat pump system.
Time-Saving
Sometimes it takes more time to do something that is supposed to save time. This can make it hard to get things done. But if you get help from someone who knows what they are doing, it can save you a lot of time.
When you need help taking care of your heat pump system, it is a good idea to ask people who have a lot of experience. They will know how to do things more quickly and efficiently, and they can help you avoid having to spend a lot of time on repairs and maintenance.
Plus, an expert who is familiar with either specific or multiple types of heat pump models can spot future problems before they escalate as well as make sure your system is running safely at peak performance levels. Time is often considered one of the most precious commodities – don't let yours go to waste!
Energy Efficiency
It is well worth the investment to make sure your heating and cooling systems are running at peak efficiency. Not only will this help to reduce energy costs significantly, but it also makes good environmental sense.
With a professional assessment of your overall energy needs and an update or replacement of aged equipment, it is possible to reduce your total carbon footprint while still having comfortable temperatures in your home or business. Of course, the best way to maintain efficient performance is with regular maintenance and filter changes.
Smart thermostats offer additional ways to regulate temperatures, allowing you to customize comfort levels and save money on utility bills. Small investments in energy efficiency can make a big difference over time, both for your wallet as well as for the environment.
Find the Right Heat Pump Service for You
When it comes to finding the best heat pump service provider, be sure to ask lots of questions. By getting answers to these key questions, you can feel confident that you're making the right decision for your needs.
We know that residential heat pumps can be a challenge to manage yourself, but you don't have to do it alone any longer. Let our contractors at KD Mechanical run our proven maintenance programs for your new heat pump! Schedule servicing or request a quote today.