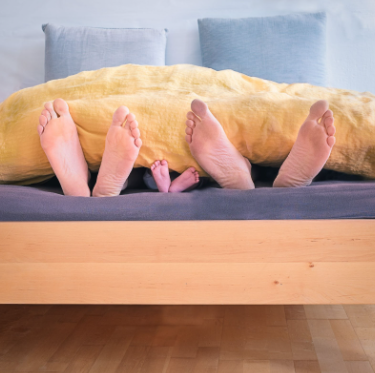 As winters get colder and heating costs rise, residents need to look to long-term, efficient solutions over quick fixes. The U.S Department of Energy estimates that most homes will see a 30 percent increase in energy costs this year, and those are not projected to decrease any time soon. 
Before you upgrade the heating system in your home, you need to know your best options and what to expect in terms of performance. The right system will save you money long-term and help your family stay safe through this winter's coldest days.
Heating systems' efficiency are rated with the annual fuel utilization efficiency rating, or AFUE. Your system's AFUE measures the percentage of electricity or natural gas that goes towards heating your home versus how much is wasted per use. Today's systems have to meet an AFUE minimum of 80 percent, though most systems hit as high as 98.5 percent.
Here's a quick breakdown of your options and what to look for in efficiency.
Types of Heating Systems
Boiler
One of the original heating systems, boilers are large, cylindrical tanks that can cost up to $10,000. They use different types of fuel, including natural gas, to heat up a large tank of water and then send the hot water throughout your home using a system of small pipes.
The most efficient boiler is a natural gas option that competes with the best furnaces on the market. Electric and oil-burning boilers are the least common option, though some homes still use them. Neither do well in efficiency and repairs are extremely expensive.
Heat Pump
The quietest option on this list, a heat pump only uses air from within your home and never grabs or affects any air from the outside. To heat your home, it grabs nearby air, heats it up, and sends it back into your house. On hot days, it cools the air with a similar process, adding a refrigerant to cool the air before pumping it back into your house.
They come in three versions – air source, split-duct, and geothermal – and can run between $5,600 and $20,000. Make sure to look for one that is Energy Star certified, as heat pumps do not use the AFUE rating. Without that certification, this option could increase your bill as you use it.
Furnace
This is the most efficient option on this list, particularly if you have a natural gas option. A furnace heats your home's air by pushing it through a duct system and into a heat exchanger, then blowing it back into your house through a duct system.
Furnaces are a wonderful option, but the blower, which feeds the warm air back to you to keep you toasty, can be loud. They will cost you anywhere between $2,000 and $7,000, not including installation.
Need a new heating system?
As a trusted name in the industry, KD Mechanical provides unparalleled HVAC services across homes and office spaces in Ashburn, Fairfax, Herndon, Sterling, Brambleton, Lowes Island, Potomac Falls, Cascades, Hamilton, Round Hill, and Landsdowne, Virginia. Give us a call at 703-777-4657 to schedule your HVAC maintenance appointment today!